Welcome
Acme Spiffo is where you'll find a small collection of eclectic projects that tumble from my desk.
Project One:
The History and Anecdotes of the Elephant with Beautiful Engravings.
A 20 page book that reproduces an 1840s children's book on elephants. It can be ordered from here.
Handmade Notebooks.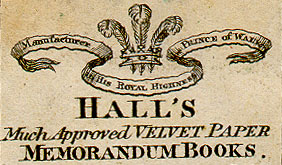 A sketchbook based on a design from the early 1800s. Available in red paper stamped with a snakeskin pattern or red leather.

Assorted Notebooks
An eclectic set of sturdy notebooks made with a variety of papers to decorate the covers. A couple of examples of books already sold.
---